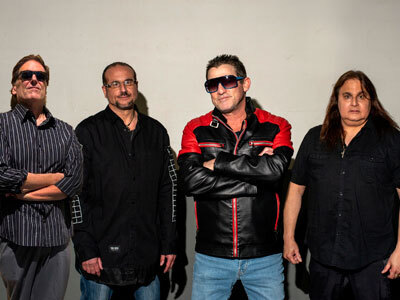 Swell Radio RFUA, where music and comedy converge!
THIS is the show you were waiting for where established and un-established recording artists come together to share, listen, learn, and have fun, all wrapped up in some of the most irreverent humor out there.
Hear special guest stars from legendary rock bands join in the show lending support and fun.
Your hosts/ringleaders are members of the San Diego Based band "Sledd", Cary Rothman, Dino DeLuke and Peter DeLuke teaming up with longtime friend and comedic collaborator Steve "Swell Ozzie" O'Rourke, and Co-hosting with us is the legendary Coe Lewis!
Show Links:
---
Sledd is an award-winning San Diego, CA 5-piece hard-hitting heavy alternative album oriented rock band founded in 1995 by brothers Peter and Dino DeLuke and Cary Rothman. Sledd also features bassist Dave Lantz and vocalist/guitarist Mike Pfahler. Sledd was signed to Tri Records/Enigma with 4 albums (Dopamine 1995, Crooked Smiles 2001 (unreleased), Insane Laughter 2009,and Get Rich Quick Schemes 2015). And the band has toured and worked with the best in the business: Tesla, Great White, Dokken, The Bullet Boys, Jackyl, Filter, Queensryche, Quiet Riot, Ratt, Blue Oyster Cult, Vince Neil, LA Guns, Kings X, Skid Row, and more. Furthermore, Sledd's music has been produced by Brian Wheat of Tesla, Mark Kendall of Great White and Al Pitrelli of Megadeth, Savatage, and Trans Siberian Orchestra.
Sledd has earned the respect and friendship of countless artists in rock music and still perform regularly across the US.
Sledd is: Cary Rothman, Dino De Luke, Peter De Luke, Dave Lantz and Mike Pfahler