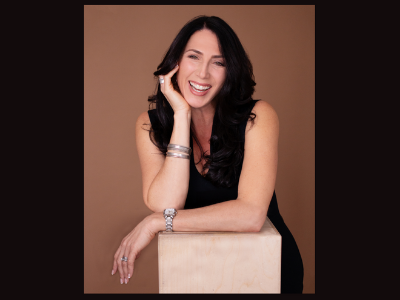 WHAT IF YOU COULD JOIN OTHER FREEDOM LOVING PATRIOTS IN TAKING YOUR POWER BACK?
The Take Your Power Back Show with Kim Yeater is an empowering hour-long program that will encourage listeners to step into their power and take action in leadership and allow their voices to be heard. Every week, we will highlight freedom-loving Americans that are making a positive impact in the world by standing in truth in the midst of adversity.
Show Links:
---
Kim Yeater is a Radio Show Host, podcaster, entrepreneur, Peak Performance Breakthrough Coach, Dynamic Speaker, Master NLP Practitioner, Awaken Church Pathfinders Team Lead, San Diego Christian Entrepreneur Meetup Facilitator, Film Maker of the documentary, "One Voices, Many Faces", Wellness Coach & CEO of "Super Bodies In Motion" fitness business, and the upcoming author of, "Freedom's Pursuit, Run YOUR Race and Discover Your True Identity". Kim is a woman of high energy, is spiritually impactful and stands for people knowing who they are, whose they are and the purpose to which they have been called. Her desire is to powerfully transform the lives of those she touches.
Over the past 24 years, Kim has passionately coached hundreds of clients who were stuck in an area of their lives and specializes in getting them unstuck and interconnecting mind, body, and soul wellness both personally and professionally so they can live their best lives. Her love for seeing people overcome adversity, choosing faith over fear, and accessing their God given power is what drives Kim to be a bold leader empowering the world around her in Love.
She is also a stand for the survivors of domestic violence and is committed to educating and empowering men, women, and children whose voices have been silenced to break the cycle of domestic violence and victim mentality, and create a transformed life of freedom, authenticity, and full self-expression.
Kim is living her life dream as a blessed daughter of the King, wife, mother of four amazing children and as a life transformer. She loves time playing with family, creating life changing live events, leading her teams in obstacle course races and triathlons, and challenging herself as well as others to bring their very best to the table.
Kim Yeater can be reached at:
UnlockYourLifeCoach.com
Calendly.com/KimYeater
Podcast on YouTube & BuzzSproat: Your Peak Performance Podcast, The KCAA Radio "Fabulous Lifestyle Radio Show Food, Fashion, Finance, & Foundation" May 2022 Launch of KCBQ The Answer, Salem Radio, "Take Your Power Back".