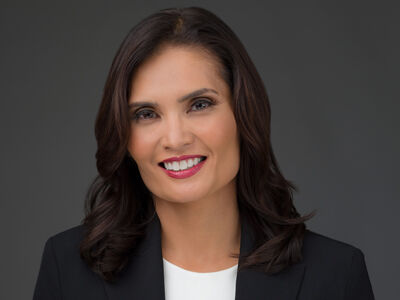 Famela and Friends hosted by Former Congressional Candidate Famela Ramos, who is a nurse and published biomedical researcher. Famela and Friends covers discussions and interviews on life and politics with Republican leanings.
Show Links:
---
Famela Ramos is a Nurse, a Researcher, and a Politician. Famela was running for Congress in the 53nd Congressional District. Ms. Ramos came to the United States from the Philippines at the age of two, when her father joined the United States Navy. Her parents worked tirelessly to support the family of 5 children, all of which became successful entrepreneurs and Government Employees. As a nurse, Famela has experience from the beginning of life, having practiced in pediatric nursing, to the end of life, having worked as a hospice nurse. Her excellence in nursing and research is attested by 7 peer reviewed publications that she collaborated with Academy and Industry in advancing cutting edge research in immunology and regenerative medicine.
The first paper, was a collaboration with the Moores Cancer Center and several biotechnology companies, describing the state of the art in cancer immunotherarpy, and proposing future directions. The second paper, discussed the possibility of stimulating regeneration of injured lung stem cells using specific types of laser and light based interventions, this was a collaboration between the University of Utah and the University of California, San Diego. The third paper, a collaboration between a nutraceutical company and Indiana University, demonstrated the beneficial effects of a nutritional supplement on circulating stem cells in healthy volunteers. The fourth publication, was the first successful use of two different types of stem cells in a patient with heart failure, which resulted in a profound improvement. The fifth publication is a report of 114 patients that were treated with umbilical cord blood stem cells and demonstrated safety and signals of efficacy in collaboration with a Chinese Biotech company. The sixth publication was successful treatment of a spinal cord injury patient with stem cells. The seventh publication was the basis for an investigational new drug (IND) application to the FDA, describing use of fat stem cells to treat aplastic anemia.
Ms. Ramos has established the Right to Try Foundation, which assists companies in utilizing this new law that allows for accelerated patient access to experimental medication. Through this Foundation Ms Ramos facilitated the first utilization of a cancer vaccine in the United States, and has been assisting both public and private companies. Most recently the Foundation has collaborated on filing new patents for means of implementing the Right to Try Law. Ms. Ramos is a board member of Silent Voices, a Pregnancy Resource Center that provides counselling to woman in emergency pregnancies, alternatives to abortion, and for woman that do choose abortion, post abortion support. Ms. Ramos has been endorsed by business and community leaders as well as nationally known athletes including Dr. Peter Farrell, founder of Resmed, a $18 billion company, and Wes Chandler, an NFL Hall of Fame San Diego Charger.