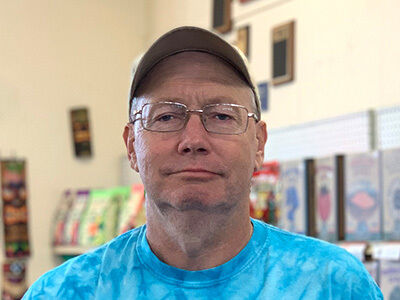 Local gardening, horticulture, landscaping information and advice.
Show Links:
Mark Mahady, a classmate of Ken Andersen and fellow alumni of University of San Diego High School. Mark is the Store Manager of the San Diego store. He has been with the company for twenty-five years. He has been a San Diego store manager for the last fifteen years. Mark holds infinite plant knowledge and dry goods expertise. He is a master plant locator and a whiz at finding just what you need.
Mark has excellent interpersonal skills and is determined to make every visit to our store a great one. Mark is a sports enthusiast and can talk basketball, football, horseracing, and most any sport with the best of them, you can thank him for the TV in our store during football season! Mark coaches kids sports teams and enjoys working in his vast yard and garden.