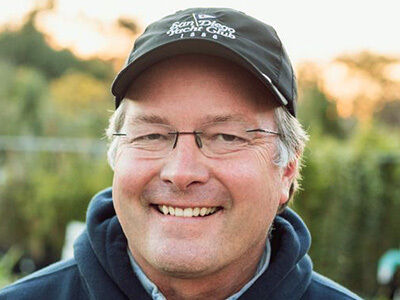 Local gardening, horticulture, landscaping information and advice.
Show Links:
A third generation nurseryman Ken grew up in the family business following in the footsteps of his father Walter Andersen Jr and Grandfather Walter Andersen Sr. Ken has over 40 years of experience in the gardening and landscaping business. In addition to being CEO of Walter Andersen Nursery he has also served the industry by serving terms on the board of directors of Master Nursery and Garden Centers.
Active in the community Ken has also served a chairman of the Better Business Bureau, The Executives Association, and The Maritime Museum of San Diego. He is a California Certified Nursery Professional and has a bachelor's degree in business from National University. He lives in Scripps Ranch and has his office in the Poway store.