It's Your Business with Richard Muscio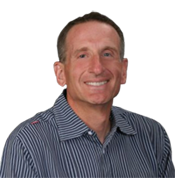 It's Your Business
Richard Muscio
Tune in to "It's Your Business" Sunday at 9:00 AM (PST) on The Answer San Diego FM 96.1 AM 1170.
Richard is the host of It's Your Business!, a radio show on The Answer San Diego FM 96.1 AM 1170. This is the country's only "wealth" show that never discusses money but rather focuses on topics like health, knowledge, relationships, community involvement, and philanthropy. The show and its predecessor, It's Your Money and Your Life! have won 21 San Diego Press Club awards over the last five years. Guests include George Takei, Dick van Dyke, the late Don Rickles, Dr. Irwin Jacobs — co-founder of Qualcomm and Dickie Smothers.
Richard is also the best-selling author of So, What's Your Play? How Billie Jean, Bobby and Blindness Begat Tolerance. Ranked #1 on Warwick's best-seller list in February 2014, So, What's Your Play? recounts Richard's experiences as Bobby Riggs' 14-year old scrapbook maker during the famous Battle of the Sexes tennis match against Billie Jean King at the height of the Women's Liberation Movement in 1973.
Ricard also received IMDb credits for his participation in the award-winning documentary The Battle of the Sexes by New Black Films (2013). The Batte of the Sexes was subsequently adapted for the PBS series of American Masters, winning an Emmy award in 2014, with further adaptation into a feature film by the same name in 2017 starring Emma Stone and Steve Carell.
Richard is a long-distance endurance runner and tennis player for fun. His hero is Billie Jean King. He has been married to Mari for 31 years, and they have three children: Evan (27), Mia (25) and Demi (21).
You can reach Richard Muscio, CPA, at (858) 967-6335.